Mahanakhon CUBE is Sathorn's new urban lifestyle oasis. Designed with the busy city dweller and office worker in mind, the 7-floors of creative space combines convenience and comfort, right within the heart of Bangkok's Financial Center.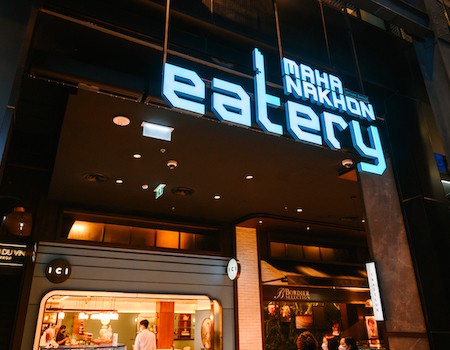 Mahanakhon Cube
Mahankhon Eatery
Discovers Bangkok's newest hangout destination in the heart of Sathorn-Silom, an inspiring coming together of seven premier eateries, storefronts, and cafes within a dynamic shared space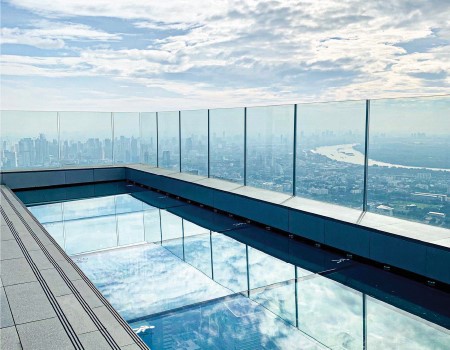 King Power Mahanakhon
Mahankhon Sky Walk
Thailand's highest observation deck at 314 meters offers 360 degree panoramic views from an indoor and outdoor viewing area, and is a must-see attraction to add to your Bangkok bucket list.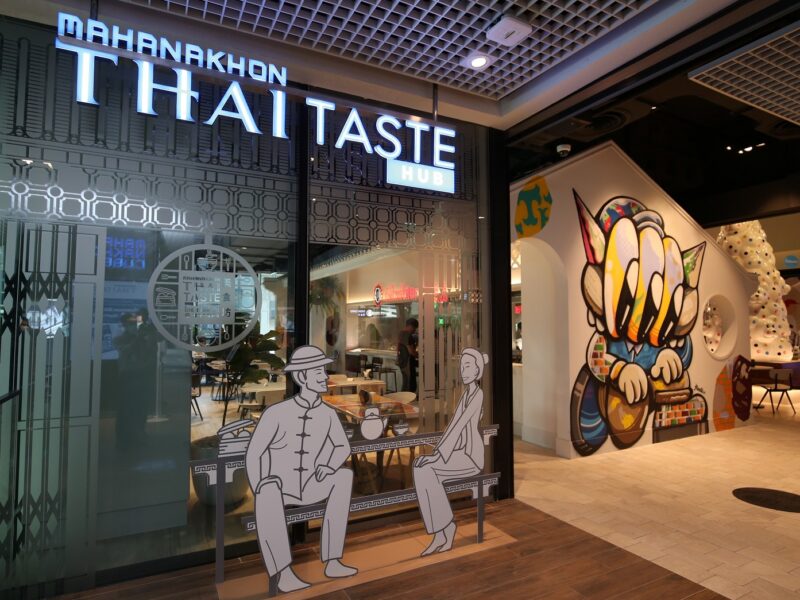 Mahanakhon Cube
THAI TASTE HUB MAHANAKHON CUBE
Thai Taste Hub Mahanakhon CUBE is located in the heart of Silom and Sathorn. Experience the city's street food with a curated list of 12 restaurants including Michelin-recommended venues.
Discover the New Home Of Wellness
Explore the Wellness Options at Mahanakhon Cube, and discover the home of Wellness in Silom & Sathron, from Fitness to Massage to Beauty Treatments you will find it all at the The CUBE.
'WORK', 'EARN' & 'PLAY'
Behold the unforgettable interactive experience of Thailand's 1st crypto and trading market-themed sports bar. The new adult's techno forward playground where 'WORK', 'EARN' & 'PLAY' has no boundary. The Big Board is ready to deliver the ultimate hangout experience of the CBD to everyone staring from today with opening times from 17:00 hrs. to midnight daily.
Mahanakhon Cube
Plan your Visit
Mahanakhon Cube
What's Happen Now At The Mahanakhon CUBE